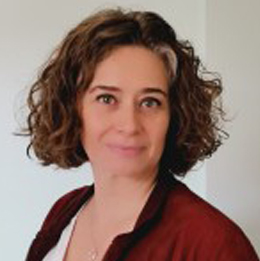 Company: INTERTRAD EIRL 
Owner – Translator 
 Paola Schumacher Filla 
Intertrad EIRL, Paola Schumacher Filla
At Intertrad we provide linguistic solutions including interpretation and translation services (English-Spanish) to mining organizations, as well as other industries. 
Paola Schumacher brings 20+ years of experience in the field of interpretation and translation. She has trained new generations of translators and interpreters. 
For more than 11 years she has been dedicated to technical topics in the mining industry. 
Currently, Paola utilizes the platform RSI (Remote Simultaneous Interpreting) to successfully deliver her services. 
At Intertrad we like to think of ourselves as a bridge for people from different cultures to connect efficiently and successfully.