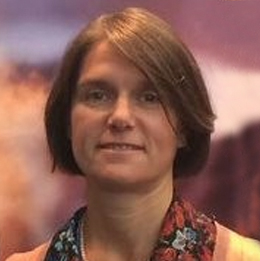 Company: Kamni Chain Limited
Director
Tanya Matveeva 
Kamni Chain Limited, Director, Tanya Matveeva 
Tanya is an exploration geologist, over 25 years of experience in a wide variety of commodities and in many countries. Currently Tanya's is focused on advancing blockchain technology in the mining industry. Through research and by organizing online conferences and webinars Tanya and her colleagues accumulated knowledge of the current state of blockchain expertise as it applies to mining industry. The goal of her consulting work is to connect mining companies with blockchain technology providers, help evaluate mining company needs as far as application of blockchain is concerned, help design and implement the solution, in collaboration with a blockchain technology provider. Tanya also has experience in exploration planning, data compilation, data analysis, due diligence and market analysis.   
Upon graduation from Moscow State University with degree in exploration geology Tanya started her career by working for the exploration team at BHP in Russia and Kazakhstan (Cu-Ni-PGE, gold, porphyry copper, Iron-Oxide-Copper-Gold), spent several years in mineral exploration with a consultancy in Canada (diamonds, VMS deposits, gold) and then worked for Alberta Geological survey in mineral resources department (uranium, coal, shale gas). Tanya spent some exciting time on greenfield exploration projects in Africa and Tasmania (bauxite, tin, iron ore) for a company based in the Netherlands, and then moved to UK and returned to the mining consultancy world working on projects in Kazakhstan and Turkey (copper, gold, uranium, chromite, iron ore). Over the last two years Tanya has worked as an independent consultant focused on advancing blockchain technology in the mining industry and also doing traditional mining consultancy jobs (iron ore, phosphate, resource policy development on behalf of World Bank). 
Registered Professional Geologist with APEGA, Alberta, Canada. QP as per definitions NI43-101.